When you understand the amount of raw power a welder works with, it only makes sense to want protection.
But protection is a matter of degrees. It's one thing to protect your skin from becoming singed, it's another to protect your eyes from feeling dead-tired when you come home after a long day of welding.
And protection is just one of a dozen things a good welding helmet can bring to the table. As with almost any tool, both your productivity and the quality of your work can be improved when you're properly equipped for the tasks at hand.
Lincoln Electric VIKING 3350 Series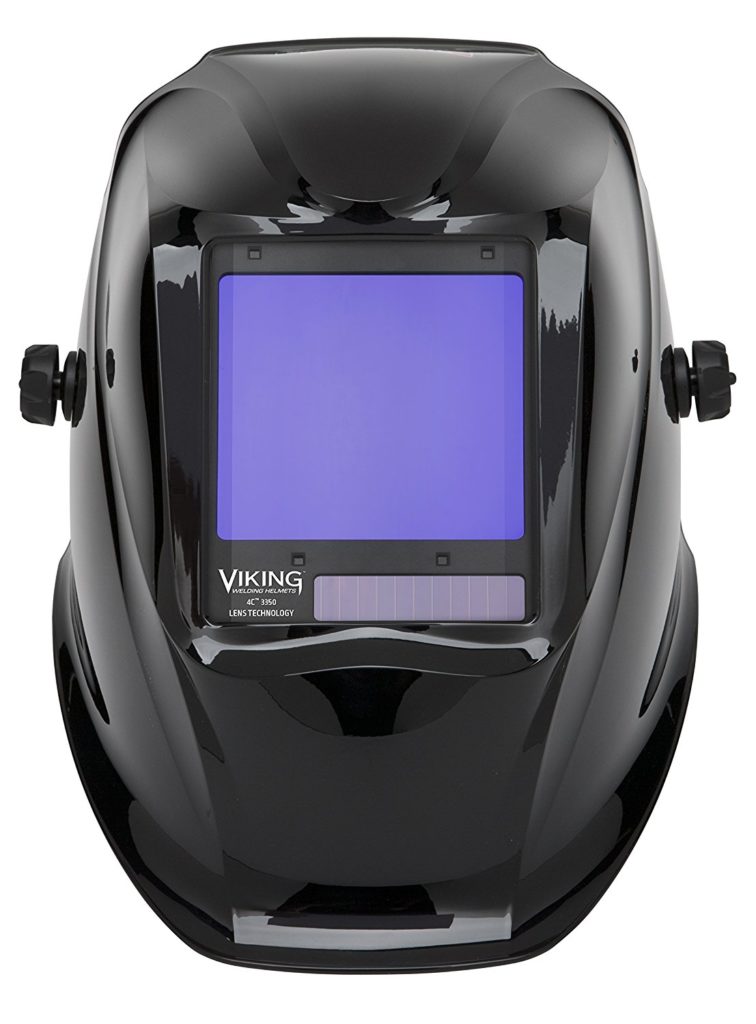 If you're only doing a small amount of amateur welding, then it's alright to use basic equipment and to suffer through all its various limitations.
But when you're doing more, you want to make sure your gear gets in your way as little as possible.
It seems Lincoln Electric constructed the 3350 Series for exactly that purpose.
Compared to less impressive helmets, the VIKING 3350 and its 3lbs weight does feel fairly weighty in your hands. But its pivot-style design helps to evenly distribute that weight across your head, which allows for comfort that lasts throughout the day. And an extra swivel on its backside makes this headgear easy to throw on, even one-handed.
Welding with Clear Vision for the First Time
The 3350 is built to provide a fairly impressive 3.74″ x 3.34" viewing area. When you're welding a larger project, the more you can see, the better off you'll be. But you don't just see more, you see clearly as well. That's because the VIKING 3350 is one of a handful of Lincoln Electric helmets built with 4C lens technology.
Translated into real-world terms, this technology provides several things. It offers a real-color view of the world. It includes automatic darkening filtration to help protect from flashes and flares, with variable lens shade control between 5-13.
That's considerably better than the standard grinding modes many welders have become accustomed to using. And maintaining those levels of clarity in both active states and inactive states means you never have to swap off your helmet while working.
Eye Fatigue & Switching Speeds
Last but not least, protection from eye strain is another big selling point. Slow switching can contribute to eye fatigue, especially over the course of a full day of welding. The more rapidly your eyes can be protected from high intensity, the less tired they'll feel at the end of the day. Supporting a switching speed of 1/25,000 sec, the Viking 3350 is capable of reacting to flares almost instantaneously.
Battery Performance
The 3350 is powered by CR-2450 solar cell batteries, quarter-sized batteries which are fairly easy to find and cheap to replace.
It's worth noticing the 3350 has made enhancements to its ADF circuits, allowing for considerably improved battery performance.
You might expect about six months of daily use before having to think about changing batteries.
VIKING 3350 is available on Amazon for a great price.
Other Considerations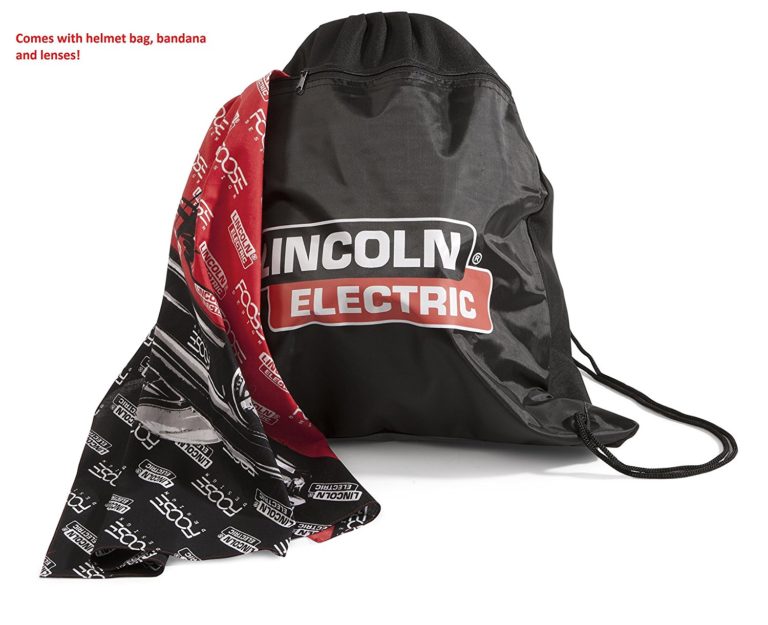 Aesthetics and style is a matter of taste, and often a personal decision.
You might be the type of person who wants their helmet to have a flaming skull-and-crossbones placed over the backdrop of an American flag.
While many VIKING Series helmets do indeed have interesting designs, the 3350 series is built with a plain black chassis, nothing short of professional.
For all its strengths, the VIKING 3350 has at least one significant limitation. Its electronics are not waterproofed. You might not want to gamble with this helmet in wet conditions. Beyond that, the VIKING 3350 includes two extra lenses, a bag, bandana, and a 3-year warranty.
Who Should Choose the VIKING 3350?
The Lincoln Electric VIKING 3350 brings three important things to the table.
It allows no-flickering operation while you're doing low-amp TIG welds.
It provides a large, colorful view-screen.
And it's got enormously fast switching speeds that doesn't leave your eyes tired at the end of the day.
These factors combined, the Lincoln Electric VIKING 3350 is ideal for a huge variety of industrial applications with stick, TIG, and MIG welding. It's stood the test of time and is still included on the recommended list of welding helmets.
You may also be considering the Viking 3350 if are comparing it to the Miller Digital Elite. If you are, then we put together a detailed comparison here.
Having the right equipment for the task in front of you can make you more productive, and the 3350 series is adaptable enough to handle almost anything.
It's not the right gear to use outdoors in Seattle during the rainiest parts of the year. But from shipbuilding to pipeline construction, there are otherwise few limits to what the 3350 can help you accomplish.
VIKING 3350 is available on Amazon for a great price.
Alternatively, we have put together a list of best Lincoln welding helmets here.