Metal fabrication entails the process of erecting metal structures by cutting, bending, and assembling the raw material.
It is imperative that safety is taken into consideration when working with metal fabrication.
Occupational Safety and Health Administration (OSHA) has set forth safety standards for fabricated structural metal. Metal fabricators must abide by these standards.
A safe working environment can reduce workplace injuries and save the company money.
There are three different categories of fabrication. They include the commercial, industrial, and residential markets.
Many injuries in a metal fabrication shop are the result of carelessness. Injuries also occur when handling material improperly causing musculoskeletal disorders.
Working in the metal fabrication field can be dangerous unless the person knows what they are doing. Loss of concentration can occur because of noise and other distractions and result in the employee sustaining an injury.
The mishandling of materials often causes both minor and major injuries. Misuse of tools and machinery is another cause of workplace accidents and injuries.
If employees stick to safety protocols, the number of injuries and the seriousness of the injuries are reduced. Supervisors should always stress how important it is to follow the guidelines provided for employee safety.
Since there are many different processes—such as stamping, punching, cutting, folding, machining, welding, and shearing—involved in metal fabrication, the potential for injuries to occur is extremely high.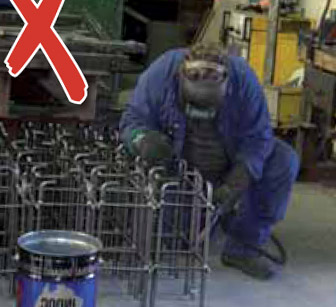 5 Safety Tips Tor Metal Fabrication Shops & Companies
1. Implement Safety Measures
It is important that safety measure be implemented for safe operation of the metal fabrication process. It will also ensure that OSHA standards are met. If safety measures are put in place and employees made aware of theses measure they are less likely to sustain an injury on the job.
Implementing these measures can greatly reduce injuries and provide for the safety of employees. It improves production operations and it increases efficiency and effectiveness of employees. Implementing safety measures also benefits a company it that it helps them keep their professional certifications.
2. Proper Training
Before an employee begins working in a metal fabrication shop, they should receive the proper training and certifications needed to correctly perform their job duties. When an employee holds a welding certification, they are knowledgeable and know how to properly weld without becoming injured.
If an employee is properly trained, they will be more satisfied with their job, and they will be proud of their accomplishments. Training can also result in a better quality of work and higher productivity. The employee will be more efficient when assessing the overall job performance. For example, a welder who possesses an AWS D1.1 Certification is trained and has passed a test in the welding and the cutting process.
3. Prevent Back and Neck Injuries
Preventing major injuries such as back and neck injuries saves the company money and downtime. Employees should receive training in the proper procedure to use when lifting heavy materials and objects. If employees are taught to use their legs muscles, not their back or neck when lifting, fewer injuries will occur.
4. Wear Protective Clothes
Metal fabrication workers should always wear protective clothing. They should make sure they are wearing, all necessary, protective clothing to cut down on the possibility of sustaining injuries.
Workers should wear long sleeve shirts, long pants, gloves, goggles, and a hard hat when working with metal. Proper safety shoes are also important. They can keep a person from slipping on material and falling. Loose fitting clothes and jewelry should not be in this type of environment.
Supervisors should ensure that adequate equipment is available to employees. Each employee should wear the correct protective clothing necessary for the task at hand. If respiratory equipment is required it should fit correctly, fit well, and the employee trained in its use. The correct protective clothing and safety equipment is essential to the well-being of employees.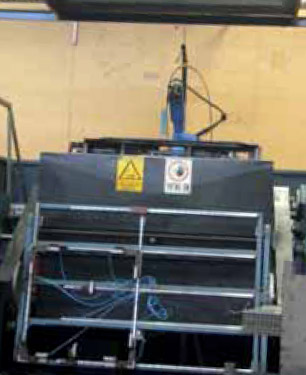 5. Proper Tool Usage
The first thing an employee should do before using metal fabrication tools is to read the instructions and learn the proper way to use each tool. Misuse of a tool can cause serious injuries.
First of all, an employee should be properly trained to use the tools and safety protocols to prevent injuries. Before using a tool in should be thoroughly inspected to ensure it is in perfect working order.
When using large machines, employees should make sure the machines are working correctly. Machines should be thoroughly inspected before each use.
Employees should not wear clothing or accessories that may get caught in the machine and cause injuries. They should not touch the metal when it comes out of a machine because it will be hot.
The guards and safety features of the equipment should be used. Utilize these features regularly and know the correct way to use them.
Important Safety Procedures
Safety is an important issue in metal fabrication because of the complexity of the production process. By ensuring that well-trained employees know all aspects of each task along with the tools and machines in the metal fabrication process, the risk of injuries will be lowered in the steel industry and other related facilities.
Welding Hand Tool Usage Tips
There are many safety risks when welding related to noise, hot metals, radiation and metal fumes. Injuries can also be caused when incorrectly using tools, such as when they are lifted and lowered, pushed or pulled.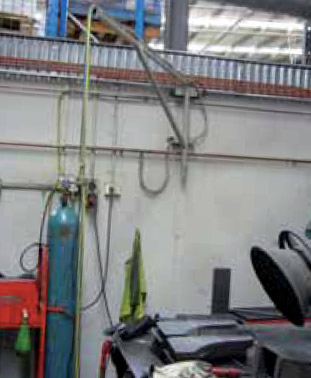 Areas of High Welding Safety Risk
People in area (or welder) that are exposed to flash
Excessive noise
Inhaling gasses such as carbon monoxide or oxygen
Welding in a poor position
Poor ventilation
Welding risk can be reduced through the use of tools such as a respirator or portable fume extraction system. Use of a high quality helmet with flip visor or auto darkening helmets also reduce risk.
To avoid harm to workers, consider using a curtain or screen. Welding booths can further insulate the weld from others in the area.
Last, a well organized workplace can help reduce the risk of tripping over cables or knocking over cylinders.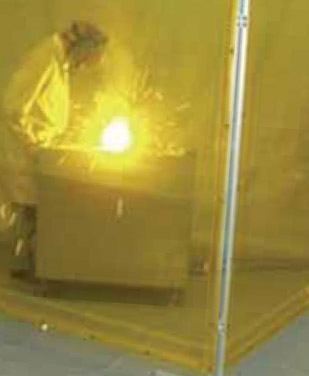 Free Welding Metal Fabrication Safety Brochure
Metal Fabrication Safety Author: WorkSafe Victoria