The Titanium Stick 225 offers a standard stick welding experience at an affordable price. However, it doesn't provide the best value for the money like some competing models.
In this article, you'll learn about its pros and cons. In addition, we present the best alternatives if you wish to get more features for a similar or lower price.
Overview of the Titanium Stick 225
A maximum amperage output of 225A places this Titanium stick welder among the most powerful in the budget category. However, its low duty cycle prevents you from using the available power for longer welds.
The Stick 225 can run on 110V or 220V. Unfortunately, it has a low output when using the 110V input option, and users can only weld thin metal without access to 220v. Since 110V outlets are easier to find, the portability benefits also become less practical when a 220V receptacle is unavailable.
Thanks to the inverter technology, the Titanium Stick 225 is a lightweight and portable welder. That makes it a good choice for welders on the go with a 220V generator.
It's well built for an entry-level welder. But it does have a few negatives we'll discuss later in the article – one of the most significant a longevity issue related to the warranty coverage, not the welder.
What's Included
The Titanium Stick 225
Ground clamp, 10 feet
200A electrode holder, 10 feet
Power cord, 8 feet
120V Power adapter
Instruction manual
The contents are a bare-bones package, typical for a budget welder. But since this welder is more expensive than competing models with more extended warranties, I wish they had included some extras like a chipping hammer or welding electrodes.
Some competing, less costly models include more accessories. While not a dealbreaker, the lack of accessories stands out given the asking price.
Tech Specs
Welder Type
Stick welder
Input Voltage
Dual voltage 120V/240V
Output Current Type
DC
Technology
Inverter
Amperage Output
120V: 15 – 70A
240V: 15 – 225A
Duty Cycle
120V: 40% at 70A
240V: 20% at 225A
Weldable Materials
Mild steel, stainless steel, cast iron
Clamp Cable Length
10 ft. (3m)
Ground Cable Length
10 ft. (3m)
Mild Steel Thickness (Single-pass)
up to 1/4 in.
Maximum Open Circuit Voltage
85V
Weight
16.5 lb.
Warranty
90-days
Weld Guru Rating
★★☆☆☆
Price
Best Price
Harbor Freight
Pros
Good build quality for an entry-level welder
Adequate arc quality
Portable
Supports dual-voltage input
Cons
Costly compared to other entry-level stick welders
Low duty cycle
Includes a basic electrode holder
No digital display
Limited power is available for the E6010 electrode
Meager power output at 110V input
It doesn't support automatic input voltage detection
The voltage switch button can collect dust and grime
It doesn't have native support for the TIG welding process like some competing models
Poor warranty
What To Know Before Buying The Titanium Stick 225
While this is a well-made stick welder, there are many places where it falls short of the competition. These flaws wouldn't be that much of an issue if the Titanium unit weren't more expensive than competing models offering more functionality and a longer warranty.
So, let's take a look at its most significant weaknesses to help you decide if this welder is right for you.
Power But No Stamina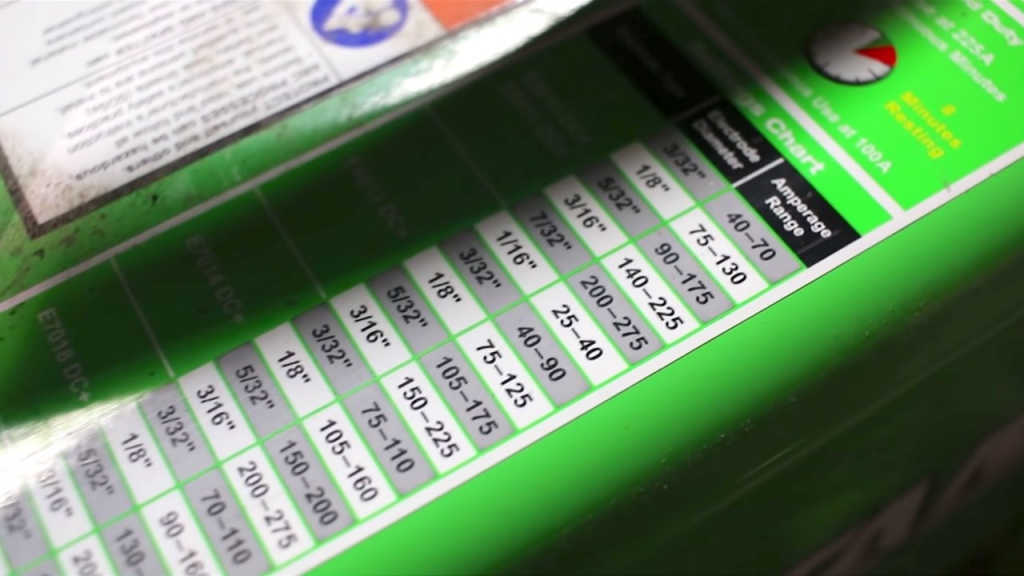 The Titanium Stick 225 packs a punch with 225 amps of welding power. But unfortunately, it can only sustain that high output for a maximum of two minutes, and probably less if you are welding in a hot environment.
A low duty cycle may not be a dealbreaker if you are a hobbyist and only weld thin gauge metal. But, constantly waiting for the machine to cool down kills your work efficiency. We suggest an alternative for professionals looking for better portability, increased welding time, and more power later in this article. Most professional welders must keep up the pace, or they'll be looking for another job.
Wimpy Power Where It Matters
The provided 225A of welding power can satisfy a hobbyist or professional. Most welding jobs don't require more. However, this welder can't even offer half of that when using a 110V input. But most people buying a budget welder have access to only 110V, which creates an issue.
If you are a DIY welder, or a beginner looking to enter the trade, you are unlikely to have 220V available to you at all times. Especially if you weld on the road going from gig to gig. So, it's surprising that the Titanium Stick 225 can only output a maximum of 70A when plugged in a 110V socket.
The 220V input provides you 225 amps of output but at a low duty cycle. Since the 110V input limits you to a mere 70A output, this means plugging into a 220V outlet is the optimal way to use this welder. But then you need to keep to about 100-160 amps of output power, which will offer you a decent duty cycle. If you don't have the 220V socket available, consider some of the competing models we'll review later that don't have these limitations.
E6010 Electrode Power Struggles
Not only is the power output limited at 110V input, but the machine also is designed to run E6010 stick electrodes at 155A or lower. This limitation means that even if you have a 220V input, you can't weld with its maximum output using E6010 electrodes.
While I don't expect an affordable inverter welder to run E6010 at high output amps, the competing models don't have this kind of amperage limitation for E6010 electrodes.
The E6010 is a cellulosic stick electrode with a high sodium content in the flux covering. This composition makes it difficult to run on inverter welders because it requires a high open-circuit voltage (OCV). This welder does have a high OCV of 85V, so I don't understand they limited the power for E6010 sticks.
Read: Transformer vs inverter welders
It could have something to do with the inductor that reserves power to maintain the established arc as you manipulate the electrode. Considering that the welder can run E6010s only with limited amps, its inductor may be insufficient to sustain the arc at increased amperage output.
No Digital Display
The Titanium Stick 225 lacks digital displays, which are standard in this price range. A digital readout is very helpful for beginners. Some brands like YesWelder, Weldpro, Everlast, and others offer similar models with digital displays at the same or lower price.
While there is nothing wrong with the old-school analog adjustments, the digital display lets you fine-tune the amperage output. Stick welding is one of the more challenging welding processes to master, and there is no reason why a beginner shouldn't have this helpful feature available.
No TIG Support
Many inverter stick welders support TIG welding because both processes use a constant current power source. You could TIG weld using this Titanium machine, in theory. But you would be limited to scratch start, which is the worst of the three TIG arc starting methods.
Almost all competing models at this price provide a stick/TIG combo, while many stick-only inverter welders are much cheaper. So, if you have no interest in TIG, you can probably consider something less expensive.
Questionable Warranty
The build quality of Titanium stick 225 is quite good for an inexpensive welder. Still, its 90-days warranty makes you think otherwise. Sure, this is a budget welder, but even the import no-name brands offer at least a 1-year warranty. So, I can't cut it some slack just because it's in the entry-level category. This warranty makes one suspicious of the unit.
Thankfully Harbor Freight offers a paid warranty extension, but this doesn't make much sense unless you prefer this brand. Buying a costly warranty increases the price of an already overpriced machine. You would be better off buying another model at the next price tier with a better guarantee and more features.
Review of The Top Features
This machine has many negatives, but it is still a decent welder if the warranty and power limitations are not deal breakers for you. So, let's now look at the best attributes of the Titanium Stick 225.
Arc Quality
Stick welding is not a refined, pretty process like TIG. This trait is partly due to the wild arc seen at times with SMAW. I would never expect a perfect arc from a budget welder, But this Titanium unit has a decent, stable arc. Couple this with its 225A when using electrodes other than E6010, and you have a relatively good entry-level welder.
Portability
Weighing just 16.5 lbs, the Stick 225 qualifies as one of the more portable arc welders. The built-in handle on top makes it easy to transport or move around your garage. The dual voltage input is excellent for welding on the go, given you don't need more than 70A when only 110V is available.
Build Quality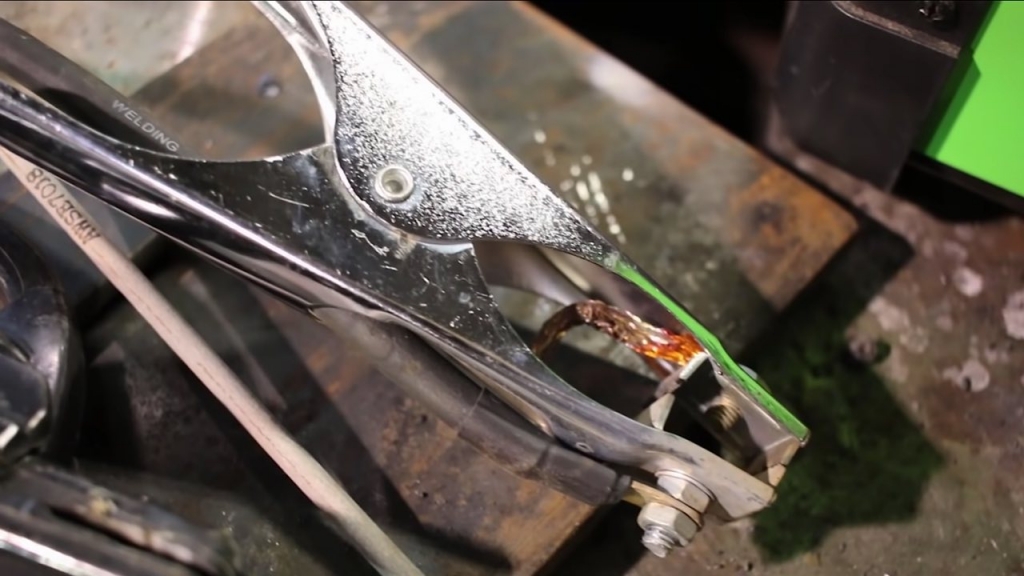 The Titanium Stick 225 endures most work environments due to the excellent build quality. The full sheet metal housing with sturdy plastics gives it a rugged feel.
However, the included ground clamp and the electrode holder feel cheaper than the unit. Thankfully, it uses standard DINSE connectors, so you can easily replace the leads if necessary.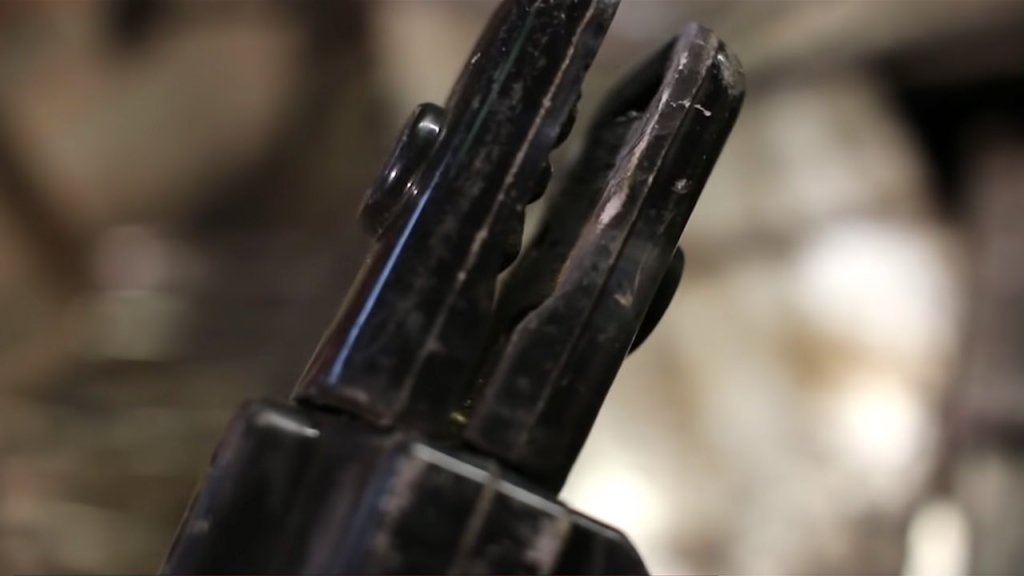 I'm not too fond of the voltage switch button on the front panel. No matter how you switch it (110V/220V), it leaves a big gap on the opposite side where grime and dust can collect. This feels like a design flaw, but everything else on the front panel is well made.
A Real Alternative
While the Titanium Stick 225 offers a lot of power, decent arc, and good build quality, we think that some competing models have an edge. We chose two YesWelder models to compare because they offer more features at a similar or lower price.
The YesWelder TIG-205DS offers both TIG and stick welding at a slightly lower price than the Titanium Stick 225, while the stick-only YesWelder Arc 205DS is even more affordable.
Yeswelder ARC Welder 205A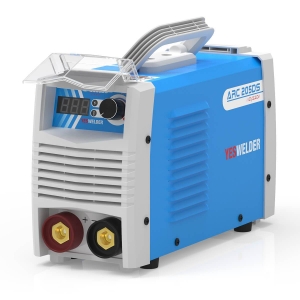 Compared to the Titanium Stick 225, the YesWelder Arc 205DS stick welds with a similar arc quality. It also offers a 1-year warranty and provides a higher duty cycle.
It's also a dual voltage welder, but it outputs almost double the power of the Titanium at 110V, specifically 130A of output with a 60% duty cycle. The 220V input provides 205A of output, slightly less than the Titanium machine, but it can sustain that power with a 60% duty cycle. Still, it would be best if you didn't push the duty cycle of any inexpensive welder. That goes for both brands. That said, it's always better if the machine can go higher than not.
It also offers the 10 feet leads and a similar cheap ground clamp and electrode holder. However, the Yeswelder unit has a digital display for making precise amperage adjustments. It also helps you learn how to weld better.
The display and the front panel are protected with a clear lid, while the Titanium unit leaves the controls exposed to sparks and molten debris typical for the SMAW process.
Having a lower weight than the Titanium, significantly higher duty cycle, similar build quality, much higher output at 110V input, a digital display, and a one-year warranty, all for less money makes it a bargain. The Arc 205DS is not a welder for professionals. But for a DIY hobbyist, it makes more sense than buying an overpriced entry-level piece of equipment.
If you wish to try your hand at TIG, too, the YesWelder TIG-205DS provides everything the stick-only model does. But it comes with an included TIG kit, and most importantly, a high-frequency start.
The TIG-205DS model costs less than the Titanium unit while offering an HF start, allowing you to make contaminant-free DC TIG welds. It also includes a cheap 2-pin TIG pedal, but it is good enough for a beginner just starting. But you'll probably get another pedal down the road once you get more comfortable with how it works.
Titanium Stick 225
YesWelder Arc 205DS
Amperage Output
120V: 15 – 70A
240V: 15 – 225A
120V: 20 – 130A
240V: 20 – 205A
Duty Cycle
120V: 40% at 70A
240V: 20% at 225A
120V: 60% at 130A
240V: 60% at 205A
Mild Steel Thickness (Single-pass)
Up to 1/4 in.
Up to 25/64 in.
E6010 Power Limits
Yes
No
Native TIG Support for Lift TIG
❌
✅
Digital Display
❌
✅
Weight
16.5 lb.
11 lb.
Warranty
90-Days
1-Year
Weld Guru Rating
★★☆☆☆
★★★☆☆
Price
$$$$
Best Price
Harbor Freight


Price excludes extended warranty

$$
Best Price
Yeswelder


Save 10%: WELDGURU10
Final Verdict
The Titanium Stick 225 is a decent stick welding machine. But in our opinion, it doesn't justify the inflated price tag. Many people swear by Titanium welders, and they are willing to spend extra to buy the extended warranty.
Still, if you wish to get value while on a tight budget, the YesWelder's units we presented make for a better deal, especially for hobbyists or new welders.
If you have any experience with the Titanium stick 225, please let us know in the comments below.